LARGER THAN LIFE SOUND
Stanmore II is the most versatile speaker in the Marshall line-up and is perfect for any room, big or small. Built with advanced components, it produces clean and precise audio, even at the highest levels.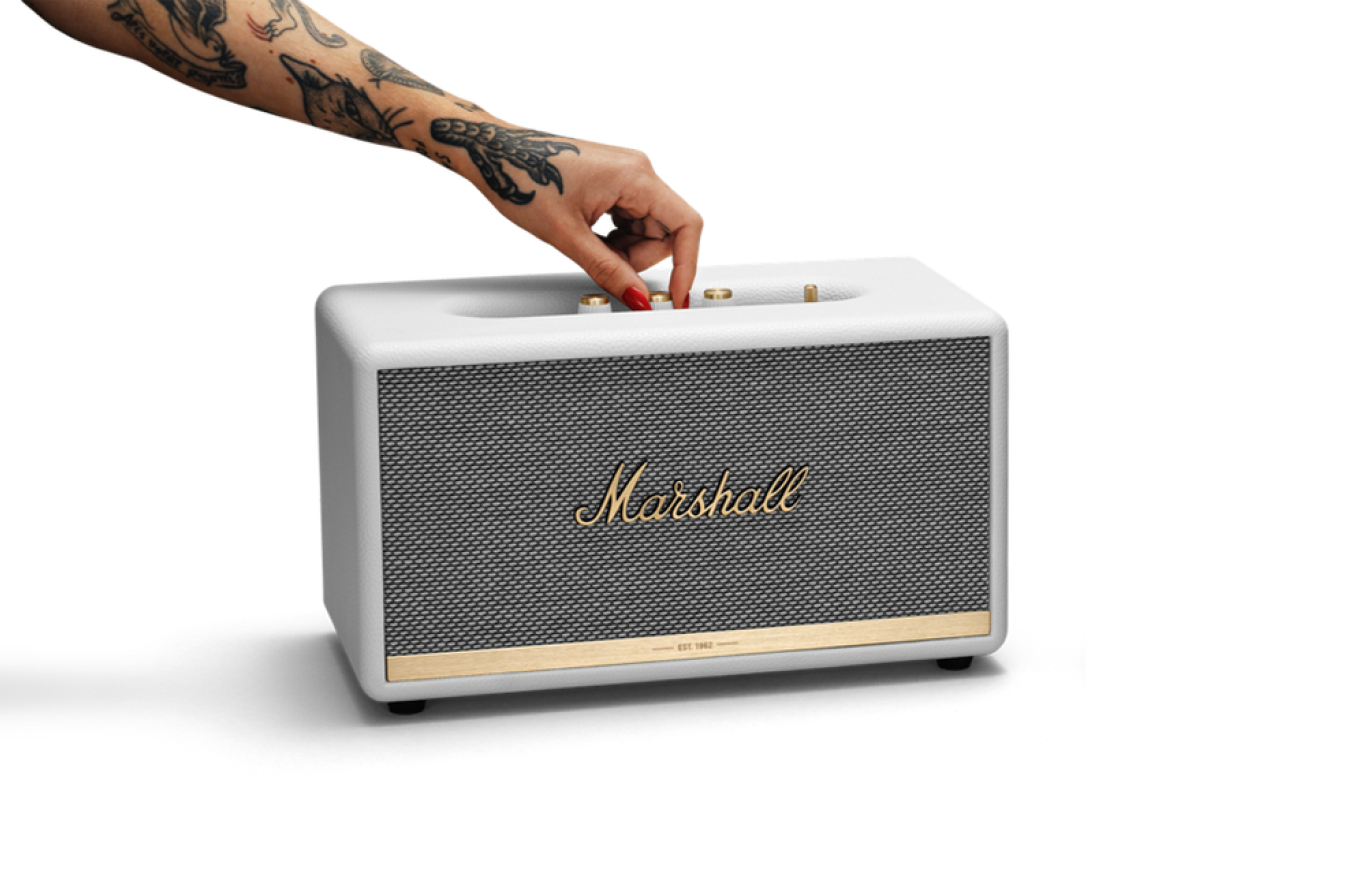 WIRELESSLY CONNECT
Bluetooth 5.0 and aptX technology provides lossless wireless sound at a range of up to 30 feet while maintaining connectivity. Use your Bluetooth enabled smartphone, tablet or computer to stream music directly to your speaker with no wires required.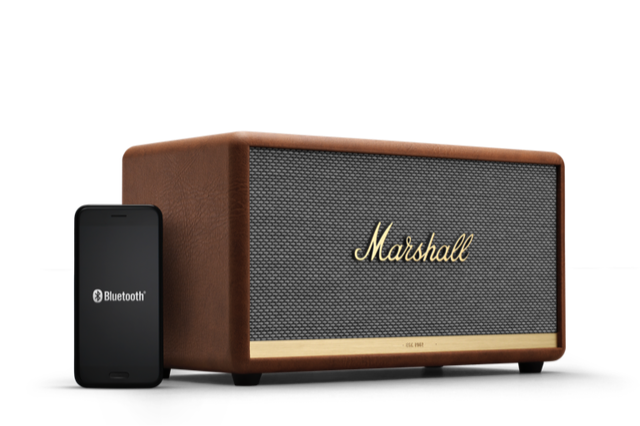 MARSHALL BLUETOOTH APP
In addition to the analogue control knobs, you can use the Marshall Bluetooth app to customize your listening experience or control the music you're listening to. Use the app to switch between EQ presets, and adjust the intensity of the LED lights on the top panel. You can also wake up your speaker or put it into standby mode in a matter of seconds.