Play it Loud
Provides powerful stereo sound big enough to party even in the great outdoors.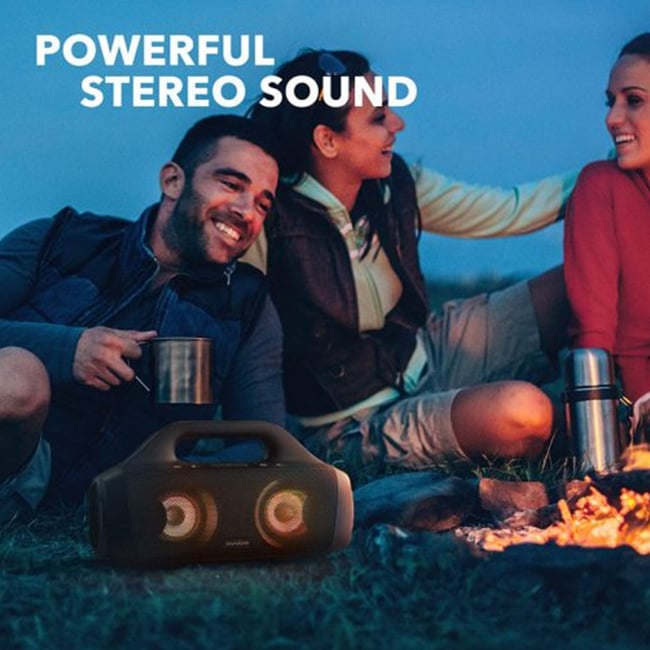 BassUp Technology
With the touch of a button, infuse your tunes with a booming boost of bass.
Light it Up
LEDs blink and dance to create a beat-driven light show and an atmosphere of fun.